Description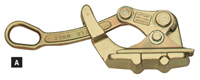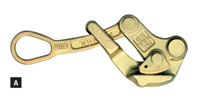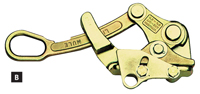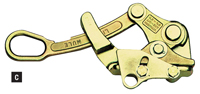 A Standard grip – Spring-loaded body Parallel Jaw
A Standard grip – Spring-loaded body Bulldog Jaw
B Hot Line Model – Spring-loaded body and safety gate. Notched handle
C Hot Line Model – Non-Spring-loaded body. Spring loaded safety gate
Comealong grips, forged steel construction with yellow chromate finish. Available with spring loaded and non spring loaded body. Notched handle on spring loaded models locks grip in open position for placement on or removal from wire, then releases instantly. Replacement jaw, machined with large aggressive (coarse) teeth available on all 22.7 & 45.3 kN models.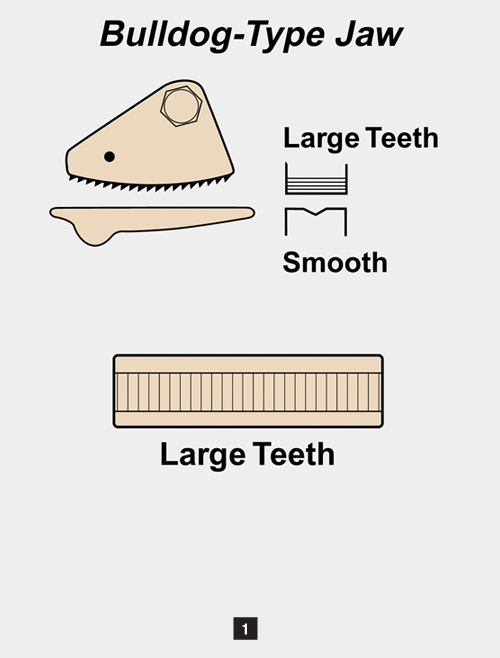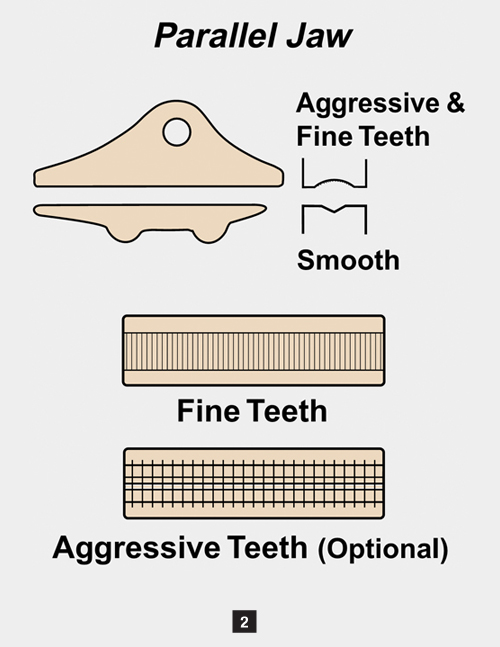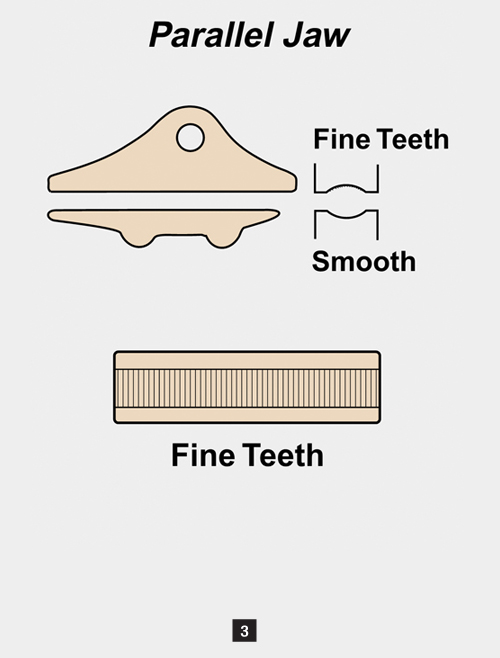 M: Movable Jaw F: Fixed Jaw
2a Aggressive teeth (coarse) optional on all 22.7 & 45.3 kN models. Recommended for coated steel wire.
Part No.
Jaw & Teeth Configurations
Diameter Range
mm
Eye Opening in Handle
mm Ø
WLL
kN
Weight
kg
LMG1000*
1
1.01 – 10.03
15.87
4.5
0.22
LMG2000*
1
2.77 – 15.08
25.4 x 38.1
9.0
0.45
LMG4500
2 & 2A (Optional)
4.57 – 15.24
31.75 x 44.45
22.7
1.47
LMG4600
2 & 2A (Optional)
7.62 – 20.32
31.75 x 44.45
45.3
2.04
LMG4800
2
17.78 – 31.75
31.75 x 44.45
54.4
3.6
LMG4700
2
17.78 – 31.75
63.5 x 88.9
90.9
9.5
Part No.
Jaw & Teeth Configurations
Diameter Range
mm
Eye Opening in Handle
mm Ø
WLL
kN
Weight
kg
LMG1000*
1
1.01 – 10.03
15.87
4.5
0.22
LMG2000*
1
2.77 – 15.08
25.4 x 38.1
9.0
0.45
LMG4500
2 & 2A (Optional)
4.57 – 15.24
31.75 x 44.45
22.7
1.47
LMG4600
2 & 2A (Optional)
7.62 – 20.32
31.75 x 44.45
45.3
2.04
LMG4800
2
17.78 – 31.75
31.75 x 44.45
54.4
3.6
LMG4700
2
17.78 – 31.75
63.5 x 88.9
90.9
9.5
Additional information
| | |
| --- | --- |
| Size | WIRE GRIP 17.8-31.7mm Ø WLL 54443kg, WIRE GRIP 17.8-31.7mm Ø WLL 9072kg, WIRE GRIP 2.7-15mm Ø WLL 918kg, WIRE GRIP 4.5-15mm Ø WLL 2268kg, WIRE GRIP 4.5-15mm Ø WLL 2268kg WITH GATE & NOTCH, WIRE GRIP 4.5-15mm Ø WLL 2268kg WITH GATE, NOTCH &, WIRE GRIP 7.6-20.3mm Ø WLL 4536kg, WIRE GRIP 7.6-20.3mm Ø WLL 4536kg WITH GATE &NOTCH |