Shotgun / Ring
Operating Sticks and Adaptors – Shotgun / Ring
Description
BLUE STRIPE® Shotgun Sticks are manufactured from the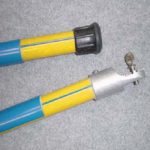 highest electrical grade insulated fiberglass and meet or exceed all applicable industry performance criteria including ASTM F711, IEC 855, and OSHA Sub. R Section 1910.269 (J) and OSHA Sub. V Section 1926.951(d).
Fibreglass Shotgun Sticks for Live Line and Network Operations.
Features
BLUE STRIPE® Shotgun Sticks
External Operating Rod
Foam-filled with closed cell foam
Stainless Steel Operating Hook
When the patented BLUE STRIPE® is facing up, the hook is positioned to open downward
Models can be supplied with an end cap, or universal fitting on the base.

Protective cases available – Click here for options.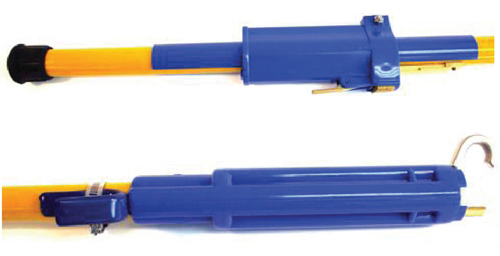 No resources for this product