Arc Flash Protection – General
Arc Flash PPE
Switching apparel
arc flash gear
ArcSafe PPE
arcsafe gear
tmacgroup.com.au
Description
ArcSafe / Arc Flash Switching Apparel Systems
| | | | | |
| --- | --- | --- | --- | --- |
| ATPV Rating  | HRC Rating  | ArcSafe Sytem  | Material System  | Material weight  |
|  9cal/cm² | 2 | T9 | 1 Layer | 235gsm (7oz) |
|  40.4cal/cm² | 4 | T40 | 2 Layers | 235gsm (7oz) + Q8 306gsm(9oz) |
Arc Flash Switching apparel are available in kits or individual items
Coat and Leggings Kit 9cal/cm² and 40.4cal/cm² includes
Switching Coat (1300mm)
Switching Leggings
Switching Hood
ArcSafe Gloves (size as required)
Safety Glasses
ArcSafe Kit Bag
Jacket and Trouser Kit9cal/cm² and 40.4cal/cm² includes
Switching Jacket (900mm)
Switching Trouser
Switching Hood
ArcSafe Gloves (size as required)
Safety Glasses
ArcSafe Kit Bag
Coverall Kit 9cal/cm² includes
Coverall
Carbon X Balaclava
ArcSafe Elvex Shield (ATPV rating 10cal/cm² or 12cal/cm²)
Safety Glasses
Gloves (Leather Riggers – size as required)
ArcSafe Kit Bag
T9 ArcSafe 9cal/cm² Switching Series Individual Apparel Items
Switching Coat (1300mm)
Switching Leggings
Switching Jacket (900mm)
Switching Trouser
Switching Hood
FR Coverall
T40 ArcSafe Switching Series Individual Apparel Items
Switching Coat (1300mm)
Switching Leggings
Switching Jacket (900mm)
Switching Trouser
Switching Hood
The User must determine their level of exposure and select the level of protection required.
A wide variety of sizes available.
The fabric these garments are manufactured from is designed to provide outstanding electric arc and flash fire protection that lasts longer than FR treated cotton fabrics.  The fabric, TenCate Tecasafe® plus is soft and lightweight providing unparalleled comfort.  Tecasafe® plus's inherent protection will never wash or wear out.
Tecasafe® plus fabric benefits
Inherently flame resistant
Electrical arc flash & flash fire protection
Extremely comfortable to wear – soft and breathable
Excellent moisture management
Exceptional abrasion resistance
UL Certified to NFPA 2112
Meets Standards for FR Fabrics – NFPA70E
Meet Standards for FR Fabrics – ASTM F1506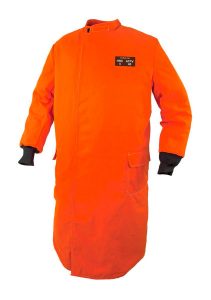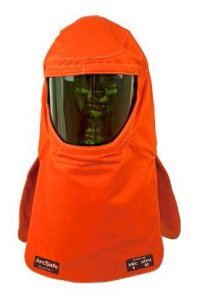 ArcSafe Switching Coat 1300mm                        ArcSafe Switching Hood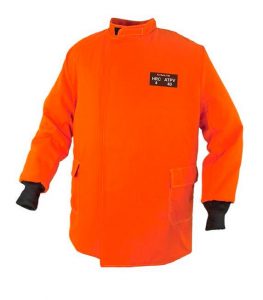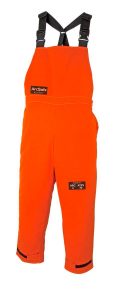 ArcSafe Switching Jacket 900mm                        ArcSafe Switching Trouser
ArcSafe Switching Leggings
No resources for this product