TMAC's partner, Israel based Kfar Menachem, Connecting Australia's Energy Network
We had a great meeting with Efim Neosichin and Gilad Yalon from Kfar Menachem, one of our key manufacturing partners. Based in Israel, Kfar manufactures a range of clamps, including Parallel Grove Clamps. We've been partners for several decades and have now supplied the Australian Energy market with millions of these clamps for the overheard powerline network.
A few of our team visited Kfar's manufacturing facility in Israel in 2018. Efim and Gilad recently flew in for a meeting at TMAC to discuss collaborative design & development efforts for new innovative technology we'll be launching in late 2019.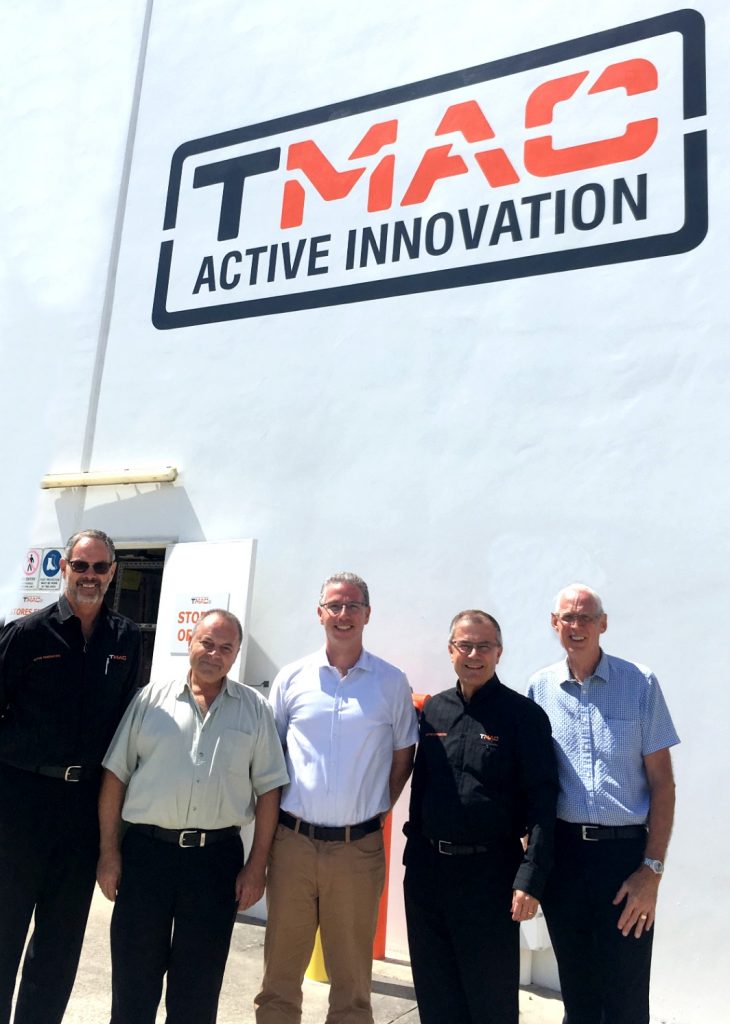 Caption: From L to R Keith Calder (TMAC), Efim Neosichin (Kfar 威而鋼
Menachem), Gilad Yalon (Kfar Menachem), Peter Pearce and Steve Hunt from TMAC